Ice Blended Seagold Ajwa Mocha
Here is another dessert recipe perfect for iftar this Ramadan! Your family will love it!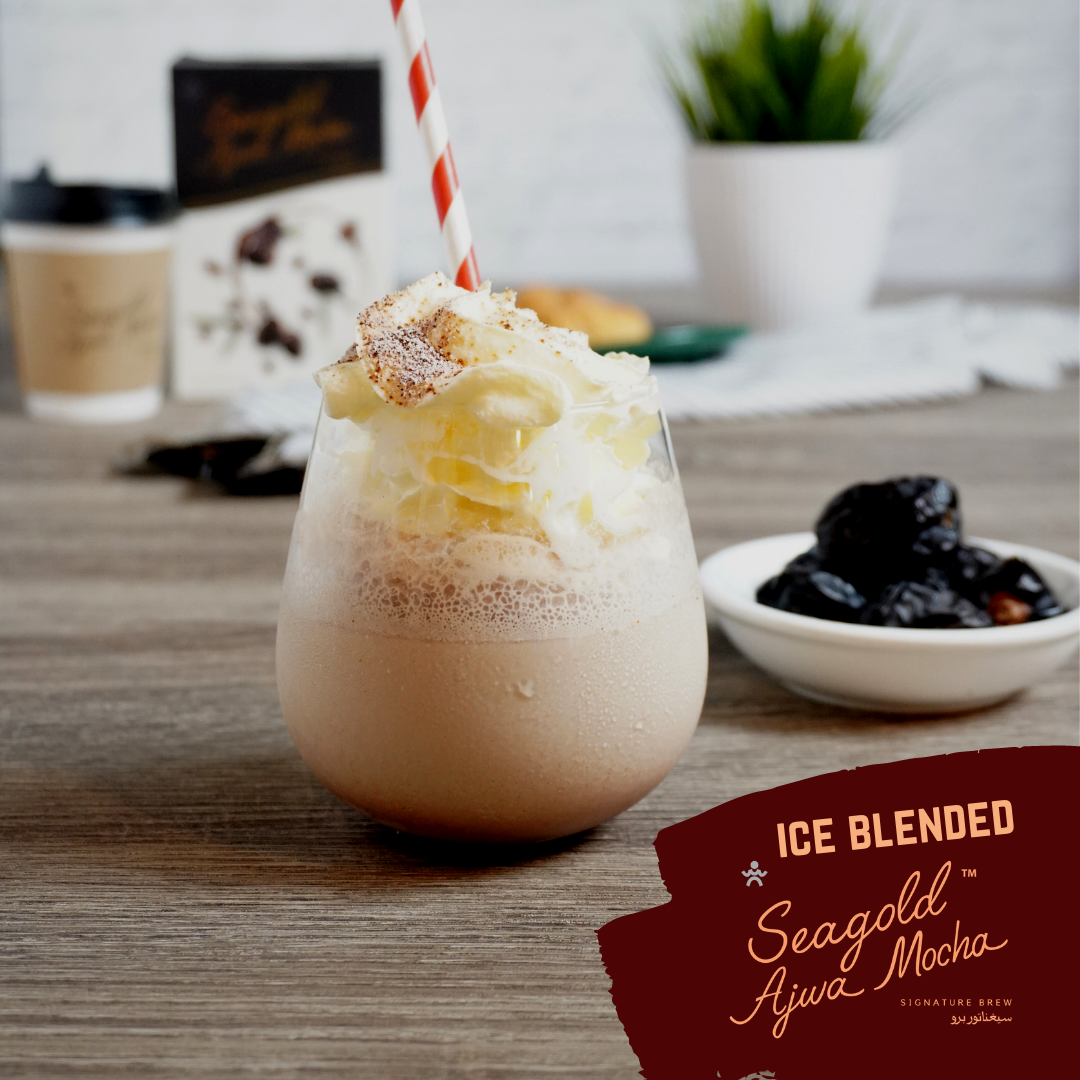 Ingredients:
2/3 cup (185ml) Fresh Milk
1 scoop Vanilla Ice Cream
1 sachet Seagold Ajwa Mocha
Chocolate Chips / Chocolate Syrup
Whipped Cream
How to prepare:
Put fresh milk, vanilla ice cream and Seagold Ajwa Mocha into an electric blender and blend at a low speed until all the ingredients are mixed well.
Then pour the mixture into a glass and add some whipped cream above.
Lastly, sprinkle some Seagold Ajwa Mocha powder or pour some chocolate syrup over the whipped cream. You can also garnish anything that you like over the whipped cream – even Seagold Liquid!
Serve immediately and enjoy!


Ice Blended Seagold Ajwa Mocha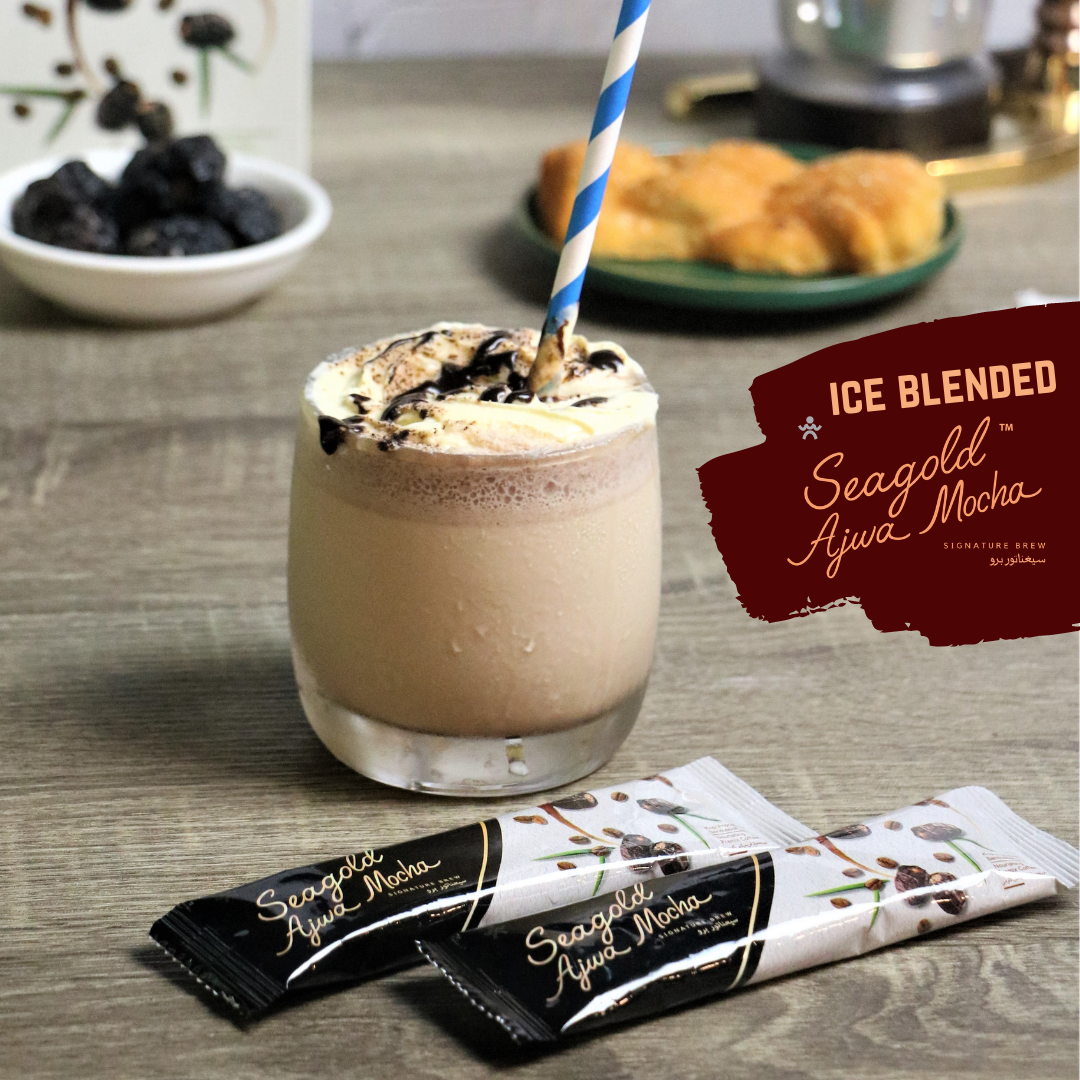 Bahan-bahan
• 2/3 cawan (185ml) Susu Segar
• 1 sudu Ais Krim Vanilla
• 1 sacet Seagold Ajwa Mocha
• Cip Coklat / Sirap Coklat
• Krim Putar
Cara penyediaan:
• Masukkan susu segar, ais krim vanila dan Seagold Ajwa Mocha ke dalam pengisar elektrik dan kisar dengan kelajuan rendah sehingga semua bahan dicampur dengan rata.
• Kemudian tuangkan campuran ke dalam gelas dan tambahkan krim putar di atas.
• Akhirnya, taburkan sedikit serbuk Seagold Ajwa Mocha atau tuangkan sedikit sirap coklat ke atas krim putar. Anda juga boleh hiaskan apa sahaja yang anda suka di atas krim putar seperti Seagold Liquid!
• Siap sedia untuk diminum.
金海参椰枣摩卡冰沙
材料:
2/3 杯 (185毫升) 鲜奶
1 勺香草雪糕
1 包金海参椰枣摩卡
巧克力脆片/ 巧克力酱
奶油
制作方法:
将鲜奶、香草雪糕、以及金海参椰枣摩卡咖啡倒入搅拌机,并以低速搅拌,直到饮料充分混合。
饮料混合后,将之倒入玻璃杯中,然后在饮料上加奶油。
最后,在奶油上洒上一点金海参椰枣摩卡咖啡粉,或倒上一点巧克力酱或巧克力脆片。您也可依据个人口味在奶油上加上其他材料,例如:金海参!
即饮享受可口香滑的金海参椰枣摩卡冰沙!